Pocket Spring Unit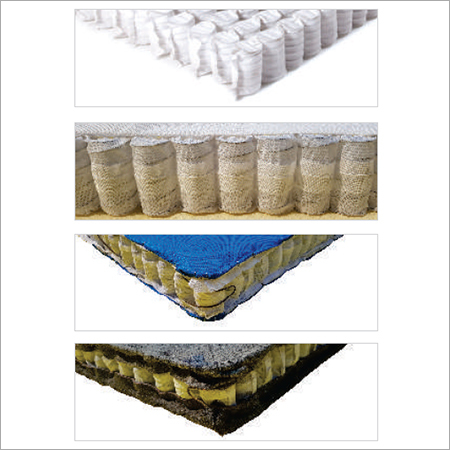 Pocket Spring Unit
Product Description
Pocket spring units are pocket spring structure used for manufacturing pocket spring mattresses. Individual spring units are packed in the fabric pocket and various such springs are joined together using hot melt glue.
Pocketed Spring mattresses are a newer and a more superior type of spring mattress. In a Pocketed spring mattress the springs are wrapped inside an individual fabric case. Automated machines coil the wires and seal the coil inside the fabric encasement. Pocket Spring cross section Once wrapped, these individual springs are attached to each other to maintain the shape of the mattress. Since only the fabric encasement is attached the coils inside can move independently of the springs adjacent to it.
All our Pocket spring structures come with a layer of non woven fabric on top and bottom of the structures.
We can provide Pocket spring structures in l 20 mm and 155 mm height.
We can also provide the pocket structures in various forms and with additional accessories for making the finished mattress.
Few of the combinations and variations are as under:-
Simple pocket spring structure.
Pocket spring structure with wire border.
Pocket spring structure with single wire border.
Pocket spring structure with wire border with felt.