Memory Foam Memory Gel Foam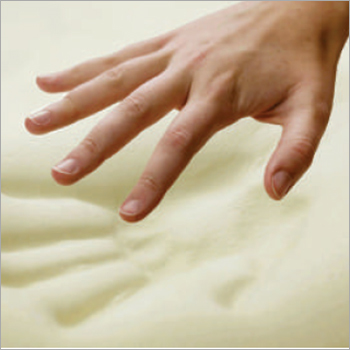 Memory Foam Memory Gel Foam
Product Description
Memory foam was developed in 1966 under a contract by NASA's Ames Research Center to improve the safety of aircraft cushions. Memory foam consists mainly of polyurethane as well as additional chemicals increasing its viscosity and density. It is often referred to as "viscoelastic" polyurethane foam, or low-resilience polyurethane foam (LRPu). Higher-density memory foam softens in reaction to body heat, allowing it to mould to a warm body in a few minutes.
We manufacture memory foam of any thickness and size.
We normally manufacture memory foam in 65 density but we can provide other density as per client's requirement.
Memory Foams are visco elastic foams which have slow resilience. They are used vastly for making orthopedic mattresses and also in footwear industry.