Bed Mattress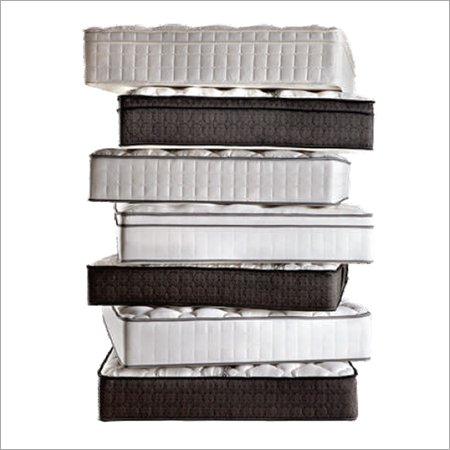 Bed Mattress
Product Description
We can manufacture any mattress with any combinations and any flnish as per client's requirements under client's brand name. We can provide the best price for the mattresses,as we have all most all the raw materials required for mattresses being manufactures in house. We can be your manufacturing partners. We can supply you the mattresses as per your specifications with best of the quality and you can get rid of the manufacturing and just concentrate your time and money only on marketing.

Various types of mattress various types manufactured by us are as being mentioned below. We supply any combinations of any of these types.
Coir Mattress
Epe Mattress
Foam Mattress
Rebonded Foam Mattress
Memory Foam Mattress
Natural Rubber Latex Foam Mattress
Bonnell Spring Mattress
Pocket Spring Mattress

Complete range of mattresses including Rubberized Coir, PU Foam, Natural Latex, Bonell Spring, Pocket Spring, Memory Foam, different combination mattresses. We supply mattresses of all sizes and varities.